Are you a Limited Company or Sole Trader? Have you wanted to create video content but have been put off by lack of confidence and understanding? Then check out this Course.
What will I cover?
In my course I will cover the basics of video and why its important to produce high quality content, and I'll also walk you through the process of before, during and after you have made your video. You will walk away with the understanding and importance of making video that people will engage with.
An introduction to video - The key things to know
Equipment - What do I need to get started?
Putting knowledge into action - Filming a video
Positing your video on social media - Embracing video
How important is a Digital Image of yourself, brand or business?
Most companies, brands and vloggers can sometimes forget how effective their digital image of themselves can be, and when badly edited content or recorded video is in the hands of the internet, it's sometimes hard to get away from that image you've originally put out. I want to stop you from making mistakes that I have made myself when I was learning the art of video. 
I will answer all your questions and I'll also make learning all of this, a lot of fun. 
Requirements?
This course is great for people with very little knowledge of creating video content.
Any smartphone or tablet is required for this course.
This course requires you to have a smartphone with the ability to capture video and audio.
Additional equipment such as apps or products are not vital for this course but can improve the overall quality of the content you record.
Additional apps will be covered during the learning process but not compulsory.
Course Curriculum
Available in days

days after you enroll

An Introduction to Filming with Smartphones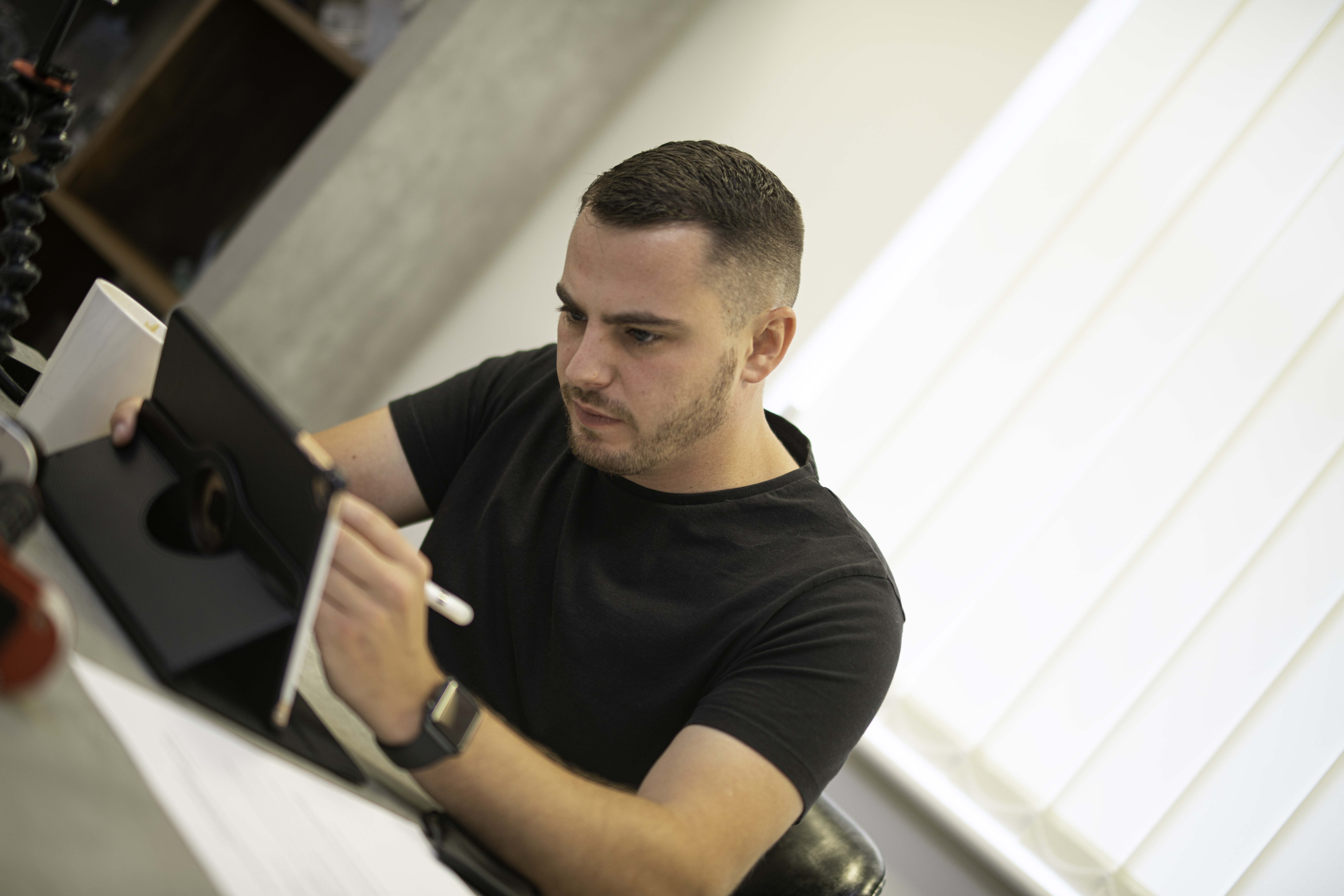 Hi, I'm Michael
I'm a videographer and owner of Take the Cake Productions.
My journey with video started 10 years ago and I know how hard it it can be when you're starting out in business and you want to embrace video and be able to make simple content that looks professional and engaging to an audiance.
With my experience I want to help you fast track your way to making great video content from your smartphone and start implementing this information from the moment you leave the course.